Nolan's Mission
Nolan Ferraro's mission is to work with people to bring out the best in their life. "For each client," says Nolan, "we redefine fitness and wellness. That means not only a physically fit body, but designing a lifestyle that will allow that person to have and do it all."
A Passion For Wellness
Nolan has a passion for life and wellness coaching. By combining coaching and personal training, he's developed the mind/body/spirit connection that was missing in his earlier approaches to wellness. "I help clients affect change in many parts of their lives," says Nolan. "Life coaching addresses the spiritual and mental aspects of life and is perfect for anyone struggling with focus, balance, clarity, purpose, and passion; while personal training addresses the physical and physiological wellness aspects. This holistic approach helps in creating a well rounded fully functioning person."
Finally says Nolan, "My goal is to assist each client I work with, in living on "purpose" and from a perspective of "intentionality", so that they yearn to awaken in the morning looking for ways to increase their well-being and to assist and serve the world they live in, in paying that passion forward."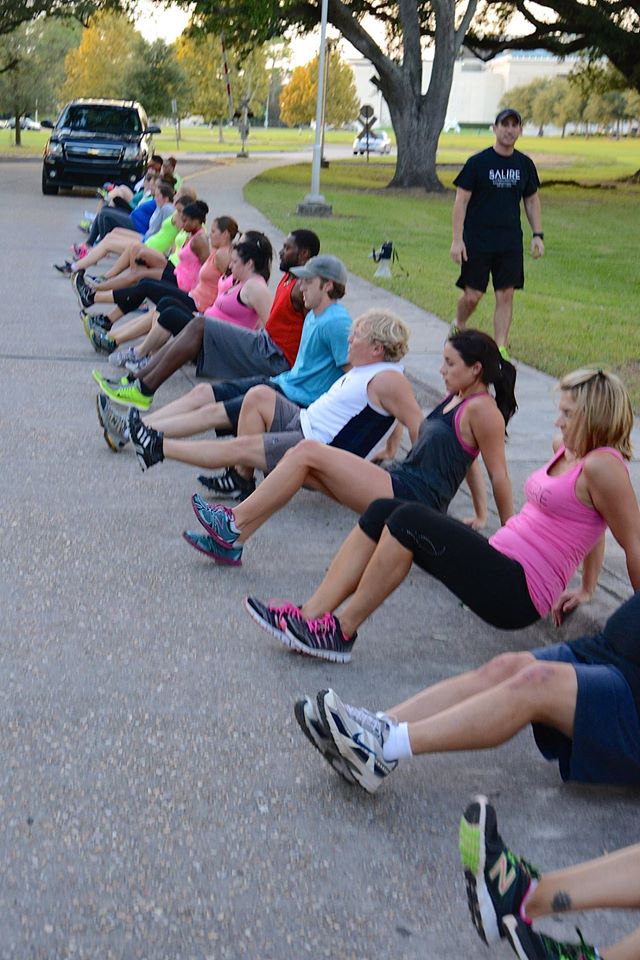 Nolan Coaching Boot Camp
Personalized Wellness
Nolan has been training clients along their journey of health and wellness for 18 years now. He loves every day that he is able to assist clients in becoming who God has called them to be while they enjoy a healthier, happier existence! Nolan's approach is to design an individualized and comprehensive plan for the specific client he is working with while addressing each aspect of their life. Nolan never presents a client with a plan designed for "one size fits all wellness."
Salire Strong
In June of 2005, just 45 days before Hurricane Katrina struck, Nolan realized a lifelong dream of opening his own wellness studio, Salire Fitness and Wellness in New Orleans. "I was always a man of deep faith," he said, "but seeing my dream under seven feet of water, while my home was also submerged in 9 feet, was a challenge for me both mentally and financially."
Nolan also began a journey led by his Faith in Christ and his vision to create a true "holistic and compassionate wellness company." His vision is to continue to develop a company that takes people of all ages and stages of life from where they currently are, and assists them in getting to where they most desire to be. He envisions a company that is shaped around his core values of faith, compassion, vision, and resiliency.